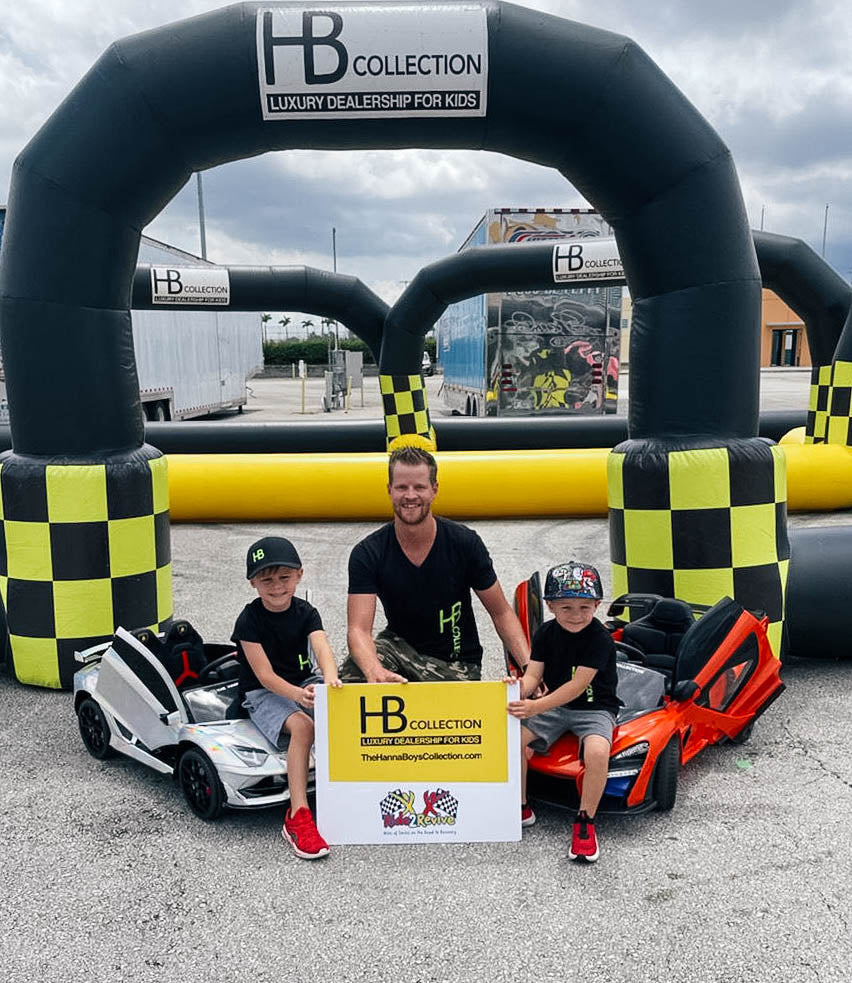 Meet The Hanna Boys
We are the Hanna Family! We Offer Radio-Controlled Ride On Cars that are officially licensed from the car manufactures which allows us to provide models with almost exact features to their real-life counterparts!
All of our Radio-Controlled cars come equipped with independent in-car controls so each kid can drive on their own, but the Radio-Controlled cars also come with a hand-held radio controller that allow parents or responsible adults to control the ride experiences if needed!
Our distinct models offer different features ranging from sounds, security features and finishes making each car unique! 
SHOP NOW